Join the UC Davis Social Media Braintrust Community
The UC Davis Social Media Braintrust is a community of communicators from all over campus who are passionate about social media and want to share knowledge, learnings and best practices. A wealth of resources and training materials are available to Braintrust members including a shared Google drive with templates and sample plans, and a group Slack channel for ongoing support.
The community is open to anyone who is responsible for managing a social media page on behalf of a UC Davis department, school or club. Students and interns are welcome!
We meet every other month. Want to join? Email the social media team.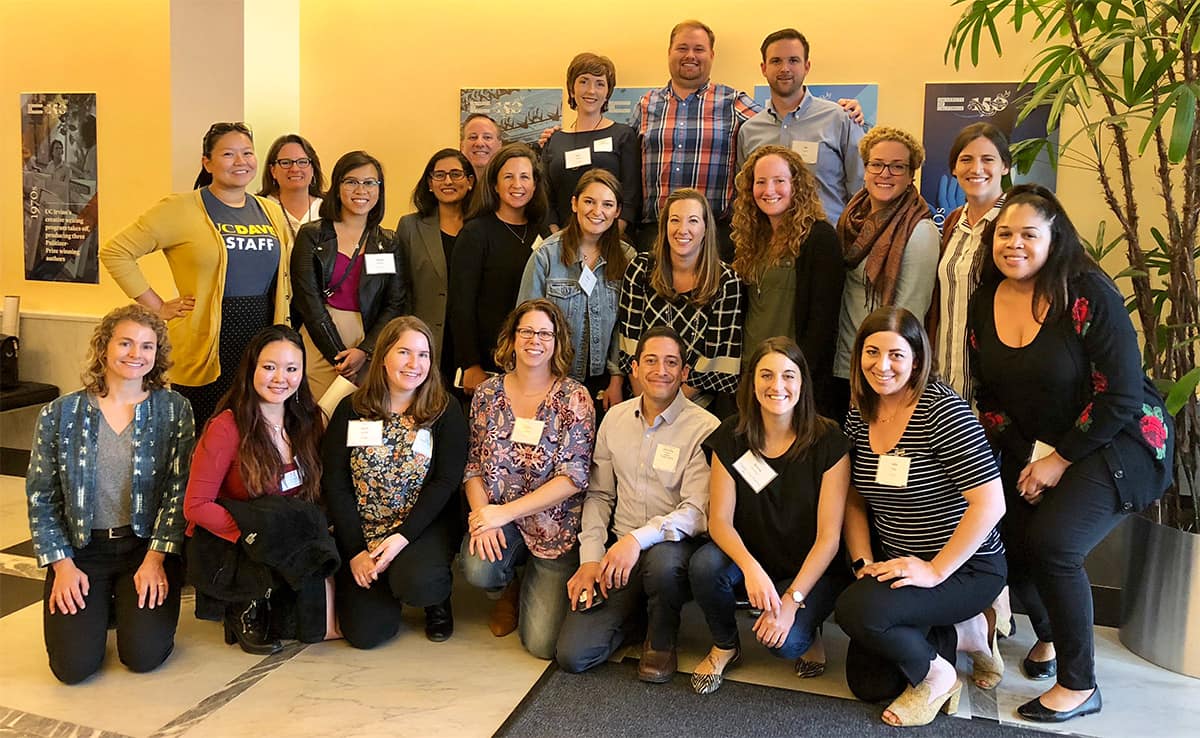 Office hours
Talk one-on-one with the UC Davis Social Media team to get your questions about social media answered. We help with interpreting policy, technical platform questions, strategy and every question in between. Office hours are held every last Thursday of the month in 12 Mrak. Sign up for our next session of office hours through our office hours submission form and include a brief description on what you'd like to discuss.
Request for training/consultation
Do you need some special help that needs more time and can't be solved with office hours or within the Brain Trust? Contact Sallie Poggi to start the discussion.